Dr. Sears' Zone Protein Powder – 12 oz.
$22.46 Advantage price
Advantage program benefits:
Save up to 10%
Change or cancel any time
Schedule delivery so you never run out
Learn More
Free shipping all U.S. orders
100% Satisfaction Guarantee
30-Day Money Back Guarantee
The Details
About
Why do I need additional protein in my diet?Proteins are the main building blocks of the body and make muscles, tendons, organs and skin. Proteins are also used to make enzymes, hormones and neurotransmitters.
Benefits
Zone Protein Powder is an all-natural source of protein that's flavor-neutral and designed to be added to soups, smoothies, yogurt, dressings, stews, and oatmeal to bring up the protein levels in your meals and snacks to match the Zone Diet guidelines. It is gluten free and sugar free.Fortified with 22 vitamins and minerals, our specialized protein blend of whey and milk protein dissolves quickly and is slowly absorbed by the body to keep you in the Zone without hunger when combined with a favorable balance of carbohydrates and monounsaturated fat.
Suggested Use
Suggested Use: Add one scoop of Zone Protein to your favorite drink or food as a source of dietary protein. One (1) scoop is the equivalent of 7 grams of protein. There are 38 servings in each 12 oz. container.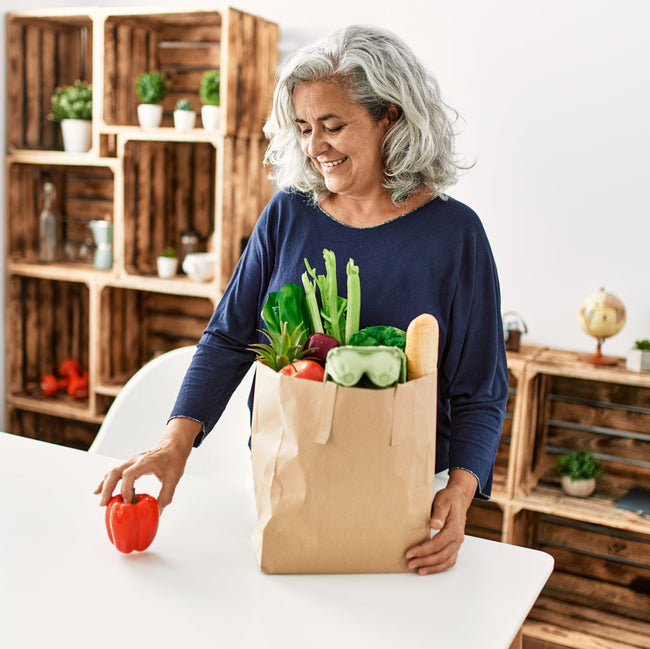 Science
Supplements can provide the micronutrients that may be missing in your diet.  Each Zone Supplement was developed to help support a specific metabolic function.  However, never mistake a supplement as being equal to a hormonally balanced Zone meal for improved hormonal control of appetite and inflammation for the next five hours.
Real reviews, from real people.
See what our customers have to say about Zone products.
Total 5 star reviews: 23
Total 4 star reviews: 5
Total 3 star reviews: 3
Total 2 star reviews: 0
Total 1 star reviews: 3
82%
would recommend this product
Great

So please with the results

Awesome product

Easy to use for zone diet, all ingredients are exactly what you need to follow the zone to the T

Dr. Sears' Zone Protein Powder – 12 oz.

I've been using Dr Sears' Zone Protein Powder mainly as the low-fat protein source for my breakfasts for many years and, in large part, attribute my continuing wellness to this. I'm now into my 60s and I would be really hard-pressed to construct a Zone breakfast without having such a high-quality, low-fat protein source available to me. There doesn't appear to be any other protein powder of similar quality available, at least in Australia as far as I know. I can only hope that I'll be able to source this excellent product for many years to come.

Dr. Sears' Zone Protein Powder – 12 oz.

I am in nz and have to purchase different protein powder. Can you please tell me scoop size

Dr. Sears' Zone Protein Powder – 12 oz.

I've been using Zone protein powder for many years as an essential dietary supplement to my daily diet. I only use it as a supplement to my breakfast menu because I found it very difficult to find palatable low-fat protein sources for breakfast. I believe it has contributed to my continuing good health and maintenance of my lean body mass going into my senior years.

Unfortunately Zone products are not readily available in my home country of Australia and I need to ship my supplies in from the US Zone Shop using the Advantage program. A little inconvenient and an expensive option but to me the health benefits are worth it.
Reviews Loaded
Reviews Added