Dr. Sears' Zone Micronutrient Support – 120 Caplets
$31.46 Advantage price
Advantage program benefits:
Save up to 10%
Change or cancel any time
Schedule delivery so you never run out
Learn More
Free shipping all U.S. orders
100% Satisfaction Guarantee
30-Day Money Back Guarantee
The Details
About
Why do I need micro-nutrient support?Zone Micronutrient Support supplement provides a wide variety of vitamins, antioxidants and minerals to help enhance your daily success with healthy living, especially if practicing the Zone Diet.
Benefits
Zone Micronutrient Support is a state-of-the-art, all-inclusive multivitamin formula that guarantees a wide variety of vitamins and minerals from a single source to enhance and complement your daily success with the Zone Diet. Zone Micronutrient Support helps eliminate confusion about which vitamins and minerals you need daily and is an essential part of a core nutritional-supplementation program when starting the Zone Diet, and to maximize its life-changing benefits.
Suggested Use
Suggested Use: Take two (2) caplets with breakfast and two (2) with dinner, as a dietary supplement. Do not exceed four (4) caplets per day.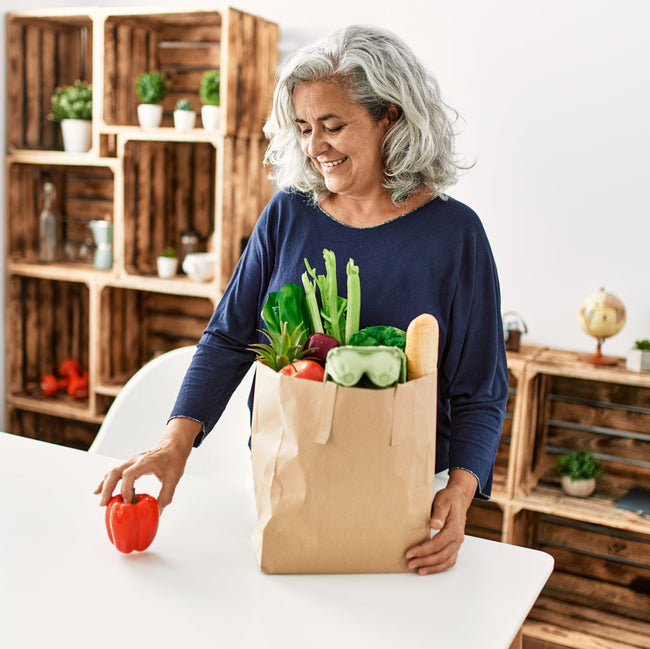 Science
Supplements can provide the micronutrients that may be missing in your diet.  Each Zone Supplement was developed to help support a specific metabolic function.  However, never mistake a supplement as being equal to a hormonally balanced Zone meal for improved hormonal control of appetite and inflammation for the next five hours.
Real reviews, from real people.
See what our customers have to say about Zone products.
Total 5 star reviews: 9
Total 4 star reviews: 0
Total 3 star reviews: 0
Total 2 star reviews: 0
Total 1 star reviews: 0
100%
would recommend this product
Dr. Sears' Zone Micronutrient Support – 120 Caplet

A great supplement to give your body what's missing in our foods.

Great vitamin supplement

It provides a much needed variety of nutrients. I am very grateful for this product.

Dr. Sears' Zone Micronutrient Support – 120 Caplets

I quit taking vitamins when I developed my thyroid problem many years ago. I haven't been the same since then. You can't take vitamins until 4 hours after taking your thyroid pill on an empty stomach when you wake up each day. If I take vitamins in the afternoon or evening wouldn't that keep me awake at night?

Zone Living

6 years ago

Hi Kim, Thanks so much for your question. While in some individuals certain vitamins (magnesium or pantothenic acid) may give you a bit more energy, we wouldn't anticipate micronutrient support equating to say drinking a cup of coffee in the afternoon. That being said, because everyone metabolizes things differently you could consider splitting up the dose to see how it impacts you. The serving size on the micronutrient support is 4 capsules. You could consider taking one or two mid-afternoon to see how it affects you and then bumping up from there. Mary

Dr. Sears' Zone Micronutrient Support – 120 Caplets

I have selected to buy Micronutrient Support Multivitamin for it has what I keep have been buy in multiple products--biotin, resveratrol, extra Vitamin C, tumeric, and a good complement of B vitamins. Like all the Zone supplements I have confidence in the research and purity of what they deliver. Thank you, Dr. Sears!

Dr. Sears' Zone Micronutrient Support – 120 Caplets
Reviews Loaded
Reviews Added