Dr. Sears' Zone Bone Support – 90 SoftGels
$13.46 Advantage price
Advantage program benefits:
Save up to 10%
Change or cancel any time
Schedule delivery so you never run out
Learn More
Free shipping all U.S. orders
100% Satisfaction Guarantee
30-Day Money Back Guarantee
The Details
About
Why do I need bone support?Improve your bone strength and bone density with this proprietary calcium and magnesium liquid softgel supplement.
Benefits
This proprietary complex combines six forms of synergistic, bio-available liquid calcium and magnesium for bone strength, bone density and healthy aging. It includes an all-star line-up of premium bone support ingredients including carbonate, citrate, gluconate, aspartate, malate, and micronized hydroxyapatite.Contains 400 mg of magnesium for optimal bone formation, vitamin D for calcium metabolism, boron, and vitamin K which acts as a coenzyme in the synthesis of proteins involved with bone formation.
Suggested Use
Suggested Use: Take one (1) softgel three times daily, one each with breakfast, lunch and dinner, as a dietary supplement.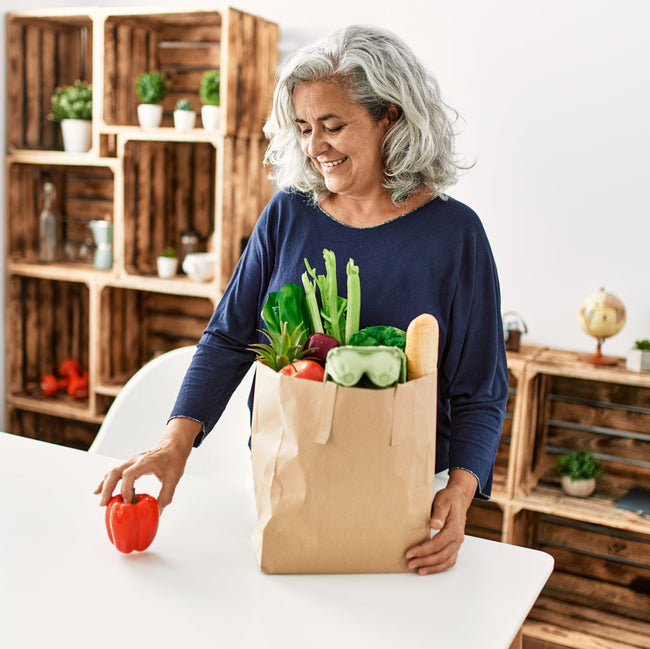 Science
Supplements can provide the micronutrients that may be missing in your diet.  Each Zone Supplement was developed to help support a specific metabolic function.  However, never mistake a supplement as being equal to a hormonally balanced Zone meal for improved hormonal control of appetite and inflammation for the next five hours.
Real reviews, from real people.
See what our customers have to say about Zone products.
Total 5 star reviews: 4
Total 4 star reviews: 1
Total 3 star reviews: 0
Total 2 star reviews: 0
Total 1 star reviews: 1
83%
would recommend this product
Calcium Supplement

Zone Bone Support is the only calcium supplement I have found that includes K1. It has the necessary amount of magnesium and boron. I also like that it uses an assortment of liquid calcium compounds to insure absorption.

Dr. Sears' Zone Bone Support – 90 SoftGels

Great product. Helps with endurance.

Dr. Sears' Zone Bone Support – 90 SoftGels

Correction:

I selected 5 stars but for some reason it posted with only one star

I do not recommend this product

Dr. Sears' Zone Bone Support – 90 SoftGels

I thought vitamine K2 should be part of this Bone support but there is only K1

Dr. Sears' Zone Bone Support – 90 SoftGels
Reviews Loaded
Reviews Added