Dr. Sears' Zone PastaRx® Fusilli
$14.36 Advantage price
Advantage program benefits:
Save up to 10%
Change or cancel any time
Schedule delivery so you never run out
Learn More
Free shipping all U.S. orders
100% Satisfaction Guarantee
30-Day Money Back Guarantee
The Details
About
Great tasting Zone PastaRx Fusilli is perfectly Zone balanced and designed to curb hunger by stabilizing blood-sugar levels. Unlike traditional pasta that is often high in carbohydrates and low in protein, Zone PastaRx Fusilli contains only 21 grams of carbohydrates while providing 15 grams of protein per serving.
Whether you are interested in wellness, weight loss or athletic performance, Zone PastaRx Fusilli provides the nutritional balance to help you reach your goals and keep you in the Zone. Zone PastaRx Fusilli is also the perfect substitute for traditional pasta in any recipe and can be added to your favorite soups, salads, or broths to increase the protein levels.
Benefits
Benefits of Zone PastaRx Fusilli:
Controls hunger by stabilizing blood sugar levels
Provides 15 grams of protein per serving
Ideal for wellness, weight loss or athletic performance
Only 180 calories per serving
Suggested Use
Includes one 1-lb. bag with ten ½-cup servings per bag and cooks in about 24 minutes.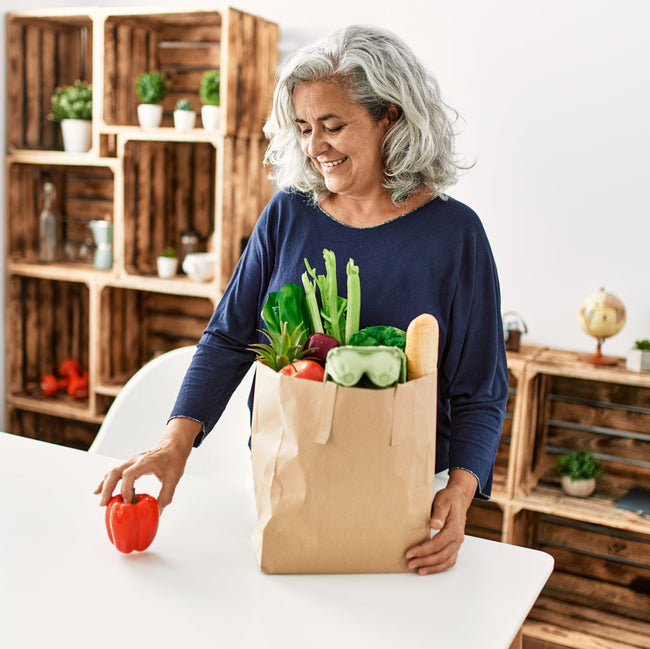 Science
Zone PastaRx is:
Zone Pasta is part of a newly patented food technology that changes the dynamics of the body's protein absorption. It has been shown in clinical trials to satisfy hunger for hours and help control blood sugar.
PastaRx is a Better Choice Because:
Zone Pasta is not only a totally sustainable source of protein for use in Zone meals, but it also allows better control of the hormones in the gut, brain, and the blood. In addition, Zone Pasta has been shown clinically to reduce insulin resistance, while simultaneously increasing muscle mass formation.
Real reviews, from real people.
See what our customers have to say about Zone products.
Total 5 star reviews: 33
Total 4 star reviews: 6
Total 3 star reviews: 3
Total 2 star reviews: 0
Total 1 star reviews: 4
85%
would recommend this product
Mr. GREGORY C HINTZE, ESQ.

Perfect protein

Helps me to get and stay in the zone. Have purchased this in the past and will definitely purchase again.

Dr. Sears' Zone PastaRx® Fusilli

I've commented before in this forum about how good is, I think, the Zone PastaRx. I have a regular order for it and, living in Australia, it's a little tricky but the folks on the Zone international desk are remarkably helpful and have been so for many years. They've always been able to quickly resolve any issues and ensure that I continue to receive my regular shipments. Thank you!

Dr. Sears' Zone PastaRx® Fusilli

I am five months into the 'one-pager' pasta meal plan (breakfast-lunch-dinner is pasta, evoo, veggies, omegas and polyphenols) and the results are both stunning and compelling. I'm in my mid-sixties, and I don't see or feel any sunsets coming any time soon.

Dr. Sears' Zone PastaRx® Fusilli

I love pasta and find it makes for a very convenient evening meal. However, prior to PastaRx, I stopped consuming pasta in preference to other foods. So, for me, PastaRx is a blessing. I use it as the main protein source for 3 evening meals a week. Although not the recommended serving size, I have 2 serves per meal (along with a serving of pasta sauce and a quarter serve of fruit and vegetables) in order to make up my protein prescription for the meal. I believe it has contributed to my continuing good health and maintenance of my lean body mass going into my senior years.

Unfortunately Zone products are not readily available in my home country of Australia and I need to ship my supplies in from the US Zone Shop using the Advantage program. A little inconvenient and an expensive option but to me the health benefits are worth it.
Reviews Loaded
Reviews Added