Zone Labs Cellular Inflammation Test Kit
Advantage program benefits:
Save up to 10%
Change or cancel any time
Schedule delivery so you never run out
Learn More
Free shipping all U.S. orders
100% Satisfaction Guarantee
30-Day Money Back Guarantee
The Details
About
If your level of cellular inflammation is high, the body begins attacking itself. If it is too low, then your body can't fight off microbial invaders effectively. You need to keep the body's level of cellular inflammation in a zone. Elevated levels of cellular inflammation are the underlying cause of why we gain weight, develop chronic disease, and age at a faster rate. What is Cellular Inflammation? Cellular inflammation is the type of inflammation that is below the perception of pain. What it does is disrupt hormonal signaling at the cellular levels that leads to increased fat accumulation, acceleration of the development of chronic disease, and decreased physical performance. You can't feel cellular inflammation, but you can measure it. The only way to measure cellular inflammation is by testing the ratio of two essential fatty acids (AA and EPA) in your blood. What is the AA/EPA Ratio? The AA/EPA ratio is an indication of the levels of cellular inflammation in...
Read More
Benefits
This simple finger-stick blood test measures the levels of two key fatty acids in the blood, Arachidonic Acid (AA) an omega-6 fatty acid and Eicosapentaenoic Acid (EPA), an omega-3 fatty acid.
The average American has a score of approximately 20 but to be considered well Dr. Barry Sears recommends you be between 1.5 and 3. Don't guess about cellular inflammation. Taking a painless fingertip blood test is the only way to know if you have high levels of cellular inflammation.
Suggested Use
How it works:
COLLECT SAMPLE - Follow the step-by-step instructions to collect your sample.
MAIL SAMPLE - Put your sample in the return envelope and drop it in the mail.
GET RESULTS - In 2-3 weeks you will get your personalized results by email.
MODIFY DIET - Review your results and make necessary changes to your diet based on the recommendations.
Use recommendations included with your results to modify diet.
Notes: Test available in U.S. and internationally. However, New York state law prohibits the distribution of blood testing kits from Zone Labs. Therefore we are unable to process Internet orders from customers in New York at this time. Due to safety standards associated with medical products, the Zone Labs Cellular Inflammation Test Kit is exempt from our 30-day return policy.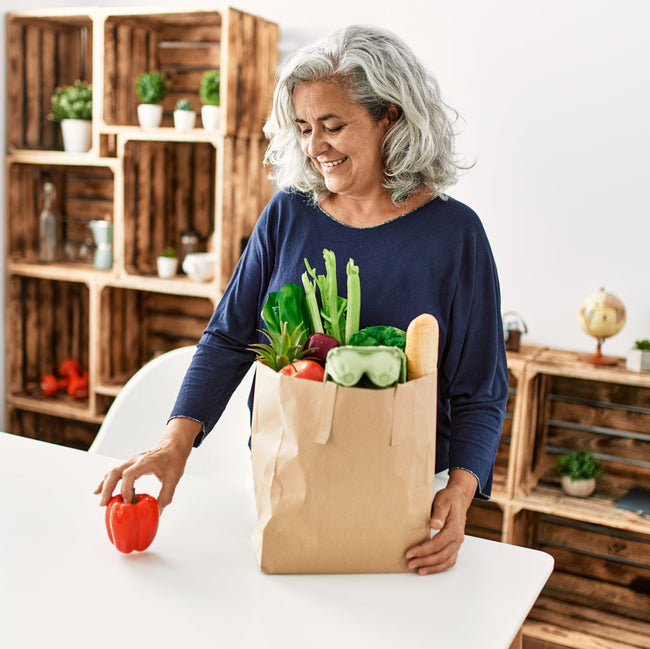 Science
We all desire to have a clinical marker of our future state of wellness. It is my opinion that the AA/EPA ratio in the blood is the best marker of that elusive goal because it measures the level of cellular inflammation in the body. Dietary Methods to Improve the AA/EPA Ratio There are no drugs that can change the AA/EPA ratio. This is because the AA/EPA ratio is a consequence of the diet. One method of lowering the AA/EPA ratio is to increase the intake of high-purity omega-3 fatty acid concentrates rich in EPA. This will increase the EPA content in the blood (2). This represents the fastest way to reduce the AA/EPA ratio. However, the best long-term method is to reduce the AA levels in the blood. This is best achieved by following a strict anti-inflammatory diet, such as the Zone Diet (3-5). The Zone diet was designed to reduce elevated levels of both insulin and omega-6 fatty acids so that the production of AA is significantly reduced. The combination of an anti...
Read More
Real reviews, from real people.
See what our customers have to say about Zone products.
Total 5 star reviews: 49
Total 4 star reviews: 13
Total 3 star reviews: 2
Total 2 star reviews: 3
Total 1 star reviews: 3
89%
would recommend this product
Zone Labs Cellular Inflammation Test Kit

Easy to use and very effective.

Fast results, but not follow up call after requesting a discussion about the results.

It has improved over the years. Easy to use.

Zone Living

3 weeks ago

Justin, Thank you for your comment and for being a valued customer. We will have our technical team reach out for your consultation and our apologies on any issues getting that setup. Thank You, Dr. Sears Zone

Zone Labs Cellular Inflammation Test Kit

It works great. Just FOLLOW THE INSTRUCTIONS!

I do not recommend this product

Zone Labs Cellular Inflammation Test Kit

Too expensive. For that price I can get a test that reviews my whole lipids profile and includes the AA/EPA ration.

Zone Labs Cellular Inflammation Test Kit

2021 Review 2 - Test kit arrived on January 16, 2021, seven days after ordering it. Easy to follow video, one suggestion. Show the viewers how the CDC recommends one to wash hands - Experiencing the duration helps viewers (like me) comprehend exactly how long 20 seconds is. My count on the hand washing demo was roughly 9 seconds. All told, it was a good training session. Since today is Sunday, I will take the test tomorrow and mail it in the afternoon. Next report will be when I receive the results. Anticipating it!
Reviews Loaded
Reviews Added